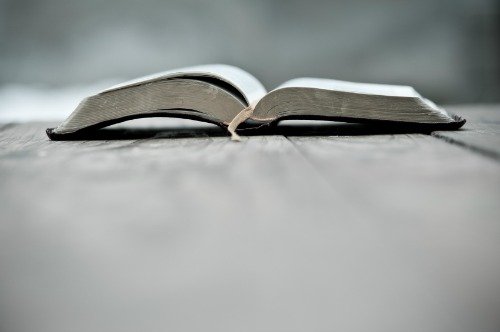 Bahai Religious Survival
Bahai Religious Survival
Question: Is religion alive and well or struggling to survive in Canada?
JACK MCLEAN is a Bahá'í scholar, teacher, essayist and poet published in the fields of spirituality, Bahá'í theology and poetry.
Since I am not a sociologist of religion who has made a special study of this question, I offer instead the following perspective. A dual, polar phenomenon seems to be taking place simultaneously regarding religion in Canada, and the western world generally: apathy or rejection — about 30 per cent of Canadians have no religious affiliation — and a rekindling of the spiritual.
We live in a society that is dominated by a rampant secularism and brutal materialism, with all the disastrous consequences that we are currently witnessing: the marked degradation in moral behaviour, political corruption, economic anarchy, marked conflict and ecological ruination.
In the 19th century, when Nietzsche was dramatically proclaiming the death of God — and we forget that Nietzsche said that God had died because we killed Him — Bahá'u'lláh (the Glory of God) (1817-1892), the Prophet-Founder of the Bahá'í Faith, had declared: "The vitality of men's belief in God is dying out in every land; nothing short of His wholesome medicine can ever restore it.
The corrosion of ungodliness is eating into the vitals of human society; what else but the Elixir of His potent Revelation can cleanse and revive it?" (Gleanings, p. 199).
At the same time, religion has doubtless been a persistent and perennial factor in civilization right up to our day. The Bahá'í writings optimistically state that humanity is on the threshold of a world spiritual revival that is commensurate with a developing world-consciousness of the oneness and wholeness of the human race.
Shoghi Effendi (1897-1957), the Guardian of the Bahá'í Faith, and an astute observer of 20th-century international relations, wrote: "Who, witnessing on one hand the stupendous advance achieved in the realm of human knowledge, of power, of skill and inventiveness, and viewing on the other the unprecedented character of the sufferings that afflict, and the dangers that beset, present-day society, can be so blind as to doubt that the hour has at last struck for the advent of a new Revelation, for a re-statement of the Divine Purpose, and for the consequent revival of those spiritual forces that have, at fixed intervals, rehabilitated the fortunes of human society?" (The World Order of Baha'u'lláh, p. 60)
Bahai Religious Survival